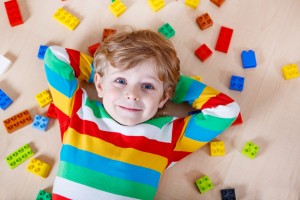 Children's Rooms Painters Sydney
Children are affected by the bedroom they are in. In some ways children appreciate the decorations more than adults; children like to see their favourite characters or pictures on the walls. Painting and decorating a room provides a stimulating environment for a child.
One common complaint with decorating for children is that their taste changes so quickly. Last year's favourite cartoon is no longer popular. We can help with this situation by painting a neutral room using only temporary decorations.
One popular option is to only colour one wall of the room. A room can look quite effective with one wall brightly coloured and all the rest plain white. When the room is sparse a single colour defines the mood. The white walls can be decorated with whatever interests the child has for the moment, and then be changed over time.
Some people like to paint a stripe around the middle of room or just across one wall. This gives a more playful, casual feel to the space; it also makes the wall (and hence the room) look longer. A dark stripe over a light-coloured wall works well. A stripe at the one-third point from the floor or ceiling can also be effective.
If you paint the walls a bright colour you can try painting the furniture a contrasting colour. Vivid blue walls with red bunk beds and cupboards look effective. Being a children's room this is one of the few times you can use such strong colour schemes.
Due to VOC (Volatile Organic Chemicals) in recently painted rooms, all young children and expectant mothers should be kept away from paintwork.
Talk to the painters about the best options for children's rooms. Easy-to-clean paint will make your child-rearing years somewhat easier.