Tiles Flooring Perth
Tile remain one of the most popular flooring options for many rooms of the house. Bathrooms, kitchens, laundries and increasingly spa or swimming areas require waterproof floors, and while stone is now also a good option traditional tiles remain a solid and popular choice. Tile come in every colour so they can suit any décor.
Ceramic Floor Tile Perth
These are an economical choice, yet they are long lasting and fairly durable. Many ceramic tile surfaces last for decades under reasonable conditions; and if they are damaged they are fairly easy to replace.
Ceramic tiles have a diverse and vibrant colour range.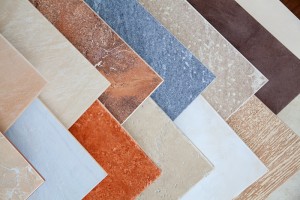 Porcelain Tiles Perth
These are a very durable option, making them ideal for floors subjected to harder conditions. Unlike some cheaper options the colour of the tiles is consistent through the entire material, and not just in the surface, so if they do suffer wear the colour remains the same.
As well as being available in many colours modern porcelain tiles can realistically imitate the look of timber of stone while still remaining moderately inexpensive.
Timber Flooring Perth
Of course tiles are not the only option. There are many varieties of timber flooring, and timber is durable, stable and available for staining in almost any colour. Solid timber is a great option for many rooms of the family home.