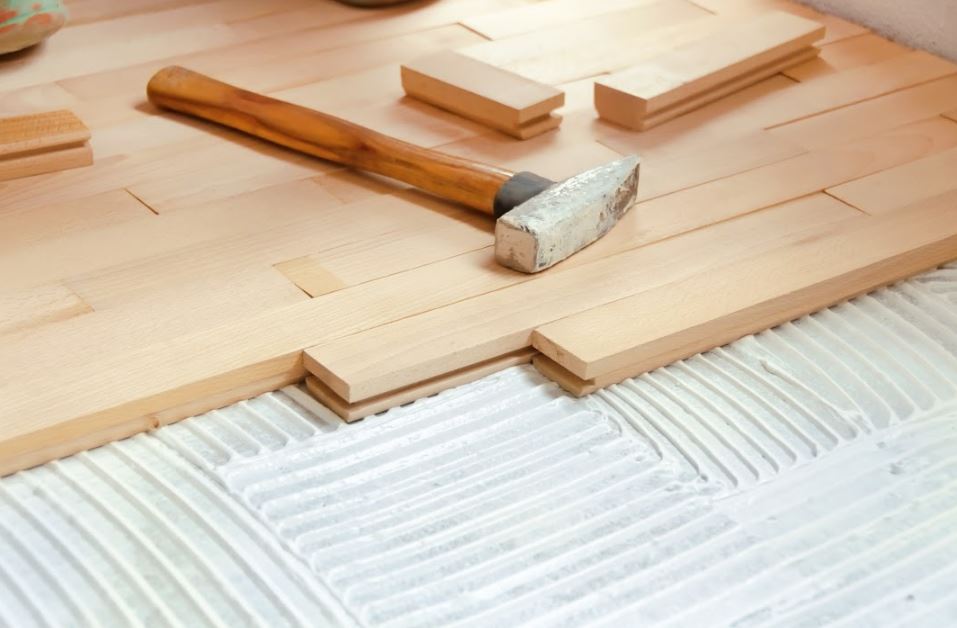 A carpeted floor has two acoustic advantages. One is that it prevents those outside and downstairs from hearing our music, television, footsteps or domestic disagreements. The other is that it provides a less harsh acoustic environment for those inside. Where a hard surface reflects sound and provides a bright, harsh acoustic environment a carpeted floor is absorbing and creates a warm acoustic sound. Of course, other factors also contribute to this.
Sydney Bamboo Flooring
Bamboo floors tend to give acoustic properties that are similar to hardwood, though Bamboo can be slightly softer and this might make a slight difference. The internal sound of the room with bamboo flooring can be dramatically improved with a few thick rungs and heavy curtains; thick fabric furniture also helps. Avoid any situation where the walls are bare, the floors hard, and where there are sliding glass doors or large windows.
If there are potential problems with sound leaking outside, if the people downstairs complain about the noise you make, then acoustic underlay can help. This goes underneath the floor and prevents a lot of the vibration from travelling through the floor.
Laminate does not offer the physical or acoustic softness of carpet, but it is far softer than polished wood or bamboo. If there is underlay the softness is further increases, as is the sound isolation from the downstairs neighbours. As laminate can be made to reproduce wooden flooring with reasonable accuracy it is possible to have both reasonable acoustics and the look of a polished wooden floor.
Sydney Engineered Flooring
A floating floor is sometimes referred to as en engineered floor or suspended, and consists of a surface suspended on rubber, or foam and not connected to the walls. This absorbs vibration and prevents it from being transferred outside, effectively attenuating noise from feet or other sources. Suspended floors are extremely effective for noise attenuation, but are expensive and a major part of the building's design.
Floating floors can also refer to any flooring that is not permanently attached to the floor underneath. Despite the name, the two-floor designs should not be confused.
The term 'engineered flooring' can also refer to wooden planks made from several types of wood. This is different to a suspended engineered floor.
Sydney loose-lay vinyl flooring
Loose-lay vinyl flooring is a type of floating floor, used to provide an attractive and easy-to-clean surface.